Services
Services


Engine

Carpentry

Dinghy Repair/Retube

Electrical

Hatch and Portlights

Rigging/Mast Work

Solar

Fiberglass & Gelcoat

New Boat Owner Education and Mechanical Familiarization
Gallery
Gallery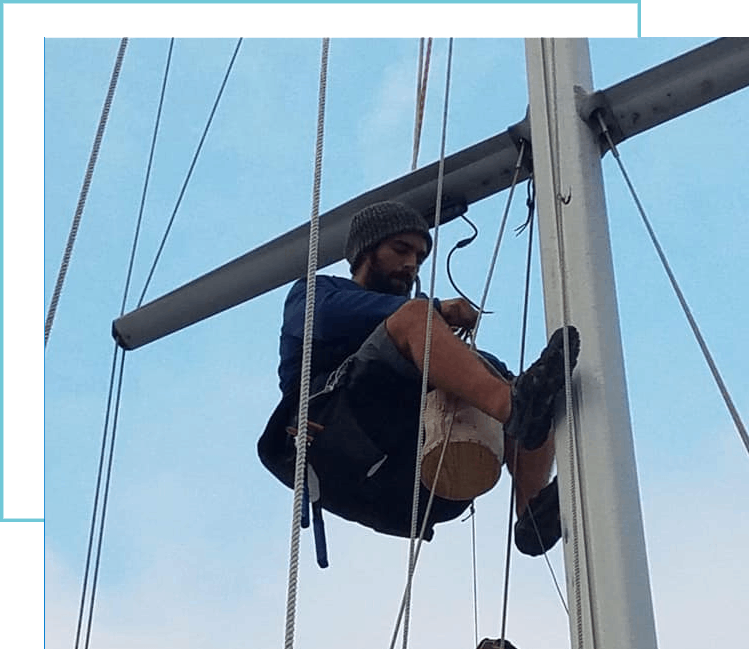 About Responder Marine

Responder Marine is a Yacht service and boat repair company. We specialize in complex vessel solutions, maintenance, troubleshooting, education and overall boat health and wellness. Power and sail.

Serving St. Augustine, Palm Coast and the Ponte Vedra Areas.

Independently owned and operated

Over 50 years of boat building, fixing and racing experience.
Ships Log
Ships Log

Client Stories
Client Stories

We own several boats of all sizes and types. Over the years Responder Marine has worked on all of them doing everything from small engine/boat repair and maintenance to working on everything from the water maker, battery systems, rigging,, solar, generator, toilet, custom parts, engine repair and maintenance and more on our 42 foot catamaran. I can't recommend Jay and Nic with Responder Marine enough.
Kim C
" Jay came out to the boat the day after we reached out.I appreciated his can-do attitude. He tracked down the electrical issue, fixed it and charged a fair price. I wish all marine service experiences were this clear, transparent and positive. Highly recommend."
- Chris S
" Best boat repair shop in St. Augustine. The can do just about everything on boats."
- Jay G
Contact Us